HEALTH SUPPORT July 3, 2014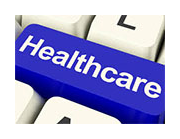 Under its Health Support Program, the Social Bond team takes up treatment of a 20-year old boy from Jacobabad, suffering from Hepatitis C and in the last stages of the disease. He was admitted in emergency ward of Dow University Of Health Sciences (Ojha) Hospital on June 30, 2014 for 3 days for immediate blood transfusion, tests and treatment. The follow-up is also taken care of.
Thanks to all concerned donors for their support !!