Corona Awareness Campaign, 5th Apr 2020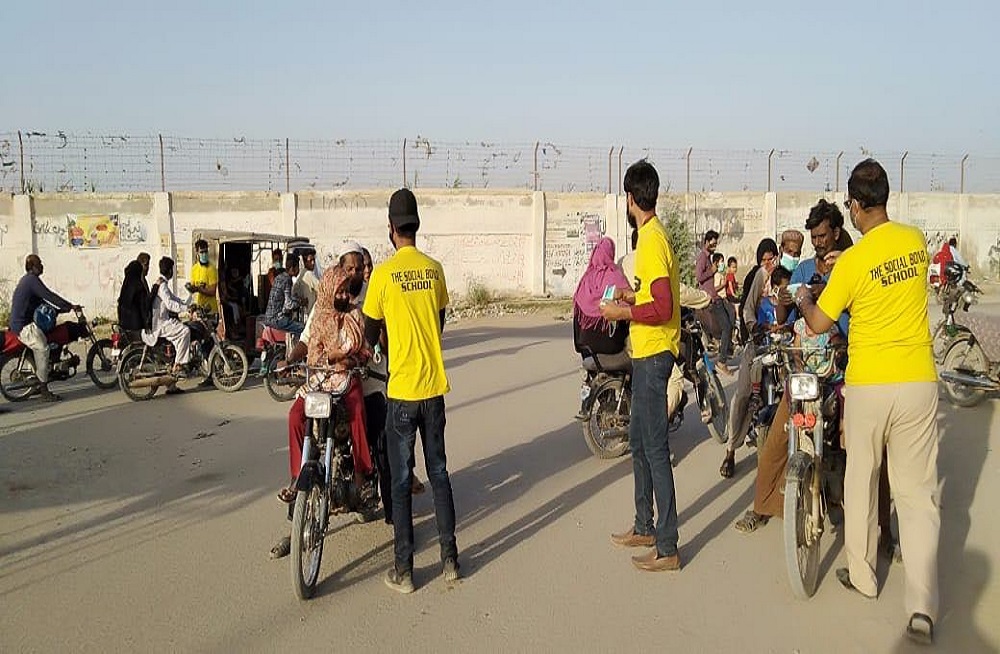 Corona Awareness Campaign in Korangi by Team TSB, 5th Apr. 2020
Corona Awareness Drive was conducted in Ilyas Goth and surrounding areas on 5th April by Team TSB.
Masks and soaps were distributed among the residents of the area and other passers by and bikers in the neighborhood. People were given awareness of how to properly wash their hands and keep themselves clean and protected against the virus.

We are thankful to Mr. Amanullah and other donors who supported the activity.