Economic Empowerment. July 8, 2014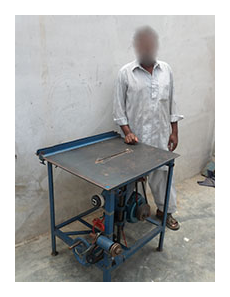 Under its Economic Empowerment program, the Social Bond team delivers a cutter machine to Mr. Nadeem. Mr. Nadeem, a carpenter by profession, having a family of 5 members, including 3 kids, but without work since 4 months due to lack of resources, plans to now take individual orders from people and work on his own to support his family respectably.
Special thanks to Prof. Saud Wadood for his contribution towards the cause !!